phyCORE-Vybrid 核心板是恩智浦 VF5xx 和 VF6xx 控制器的解决方案,提供先进的人机界面,多种连接选项,集成电源管理,强大的外设和并发实时控制。 240 引脚互连提供对许多双接口的访问,包括 USB 2.0 OTG,以太网,CAN 和显示器。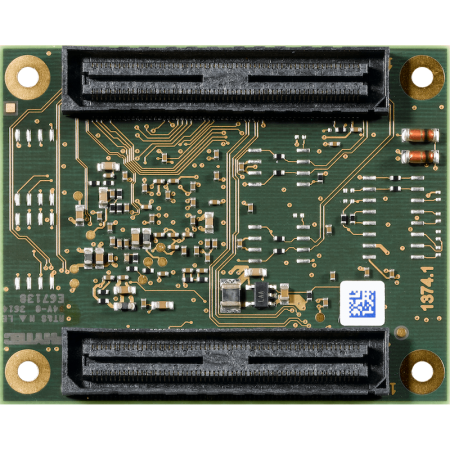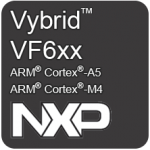 The NXP VFxxx family of processors span from cost-effective single core Arm® Cortex®-A5 chips to highly integrated heterogeneous dual-core solutions incorporating the Arm Cortex-M4 processor for low-power offload and real-time responsiveness. Features of the all-in-one chip include large on-chip SRAM for enhanced code and data execution, dual Quad SPI interface with execute-in-place to support high throughout of DDR access, and full peripheral set.
Board-To-Board Interfaces
phyCORE-Vybrid interfaces are routed to our high-density PCB interconnects on the underside of the SOM. Design the mating connectors on your carrier board.
Utilize the heterogenous processor core and run your real-time software on the Cortex-M4 core while running your HMI on the Cortex-A5 Core. This eases the tedious development required to run Linux RT or a similar real-time operating on a standard application core, such as the Cortex-A5.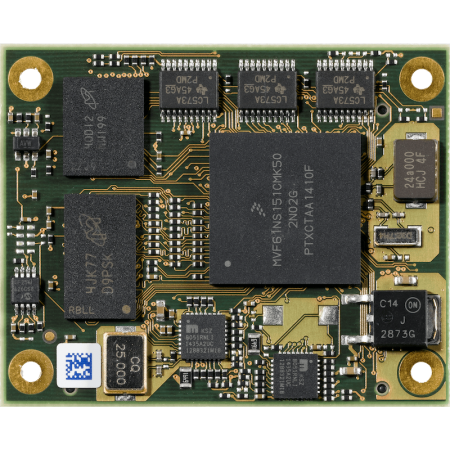 | | |
| --- | --- |
| Architecture | |
| Processor | |
| Processor Hz | |
| RAM | |
| NAND | |
| NOR | |
| EEPROM | |
| SD/SDIO/MMC Interfaces | |
| UART | |
| RS-232 | |
| I2C | |
| I2S | |
| SPI/SSP | |
| CAN | |
| USB OTG | |
| Ethernet | |
| Audio | |
| Display Interfaces | |
| Touch | |
| Camera Interface | |
| RTC | |
| Dimensions | |
| Connector | |
| Supply Voltage | |
| Power Consumption | |
| Operational Temperature | |